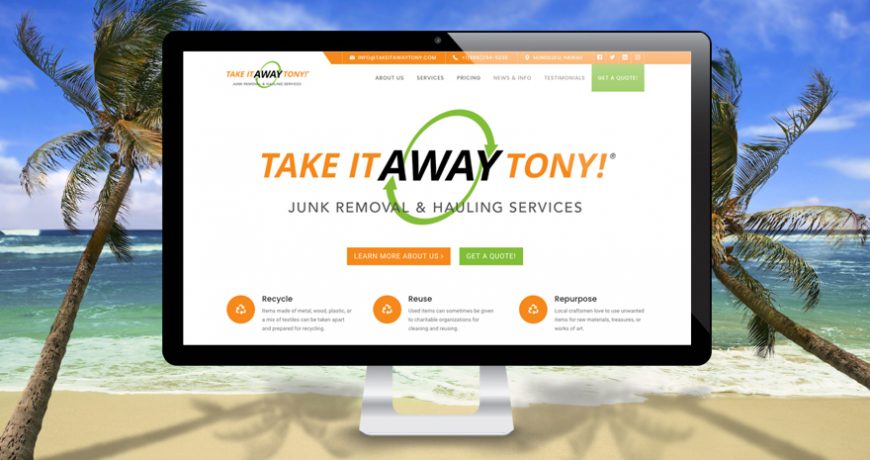 Welcome to Our New Website
Take It Away Tony!® Junk Removal and Hauling Services is proud to announce our brand new website! Please take a moment to learn more about us and our work. Feel free to browse through our helpful information about how we can help you have unwanted items taken away or things you want to keep moved to storage for you – or things you purchased picked up for you.
We understand how important it is for visitors of our website to be able to quickly find what they are looking for, so our website is clean, concise, and simple to navigate. Our website allows you to easily Contact Us, whether you are on your smartphone, tablet, or home computer.
In December 2020, we began working with GINGALLEY LLC who designed a functional website for us with a friendly user experience in mind. While we were busy with our existing workload, the web design team was at work showcasing all that we have to offer in graphics and words.
We're always here to help those who need junk removed or debris hauled away. Each job is performed with reliable service at an affordable rate.
Take It Away Tony!® Junk Removal and Hauling Services is located in beautiful Honolulu, Hawaii and locally owned and operated. We will work with you to ensure your junk removal project is completed as seamlessly as possible. We look forward to being of service to you!